Hi guys I'm back with another plane (well what did you expect) Its a trainer plane for my cousin geoff who's looking to get back into planes after a spate of crashing planes a few years ago he gave up on the hobby.
The plane can be found over on rcg
Here
, Its a very easy plane to learn to fly with, if the person has zero experience with planes I would not hesitate in giving them this plane to fly.
Controls are Rudder/Elevator only so it will run on a basic 3 channel radio, Theres lots of dihedral to boot and having test flown this plane numerous times I can honestly say its the perfect trainer without any doubt.
I'll make another one as the one in the pics below was thrown together by geoff and myself in only a couple of nights after work.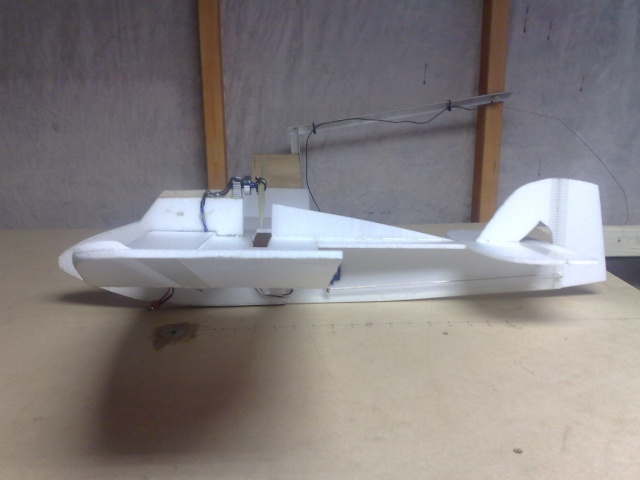 The pdf build guide can be downloaded from
Here